A car rammed into two-wheelers, a car, and bicycles, injuring several people near the gold market center in Kakinada city. The incident resulted in multiple casualties and extensive damage to property.
Eyewitnesses reported that a speeding car collided with the vehicles and pedestrians in its path. The impact of the collision was so severe that many bikes and cars were vandalized, leaving them in a mangled and unrecognizable state.
The authorities must take stringent action against those who engage in such reckless behavior and ensure that the public is adequately educated on the perils of drunk driving.
The injured were immediately rushed to the nearby GGH for medical attention, and the Kakinada Three Town Police arrested the person driving the car. Several eyewitnesses revealed that the driver was under the influence of alcohol.
Below are the images shared in social media and CCTV footage of the horrifying incident captured by the nearby shop:
View this post on Instagram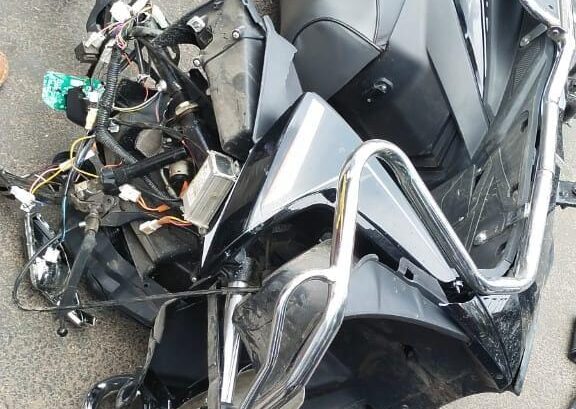 This car accident in our Kakinada caused significant harm to innocent lives and property. Individuals should understand the consequences of their actions and take necessary precautions to avoid such situations in the future.
This incident serves as a stark reminder of the dangers of drunk driving and the need to exercise caution and responsibility while driving a vehicle. Drunk driving is a serious offense that not only endangers the life of the driver but also poses a significant risk to the lives of innocent pedestrians and motorists.